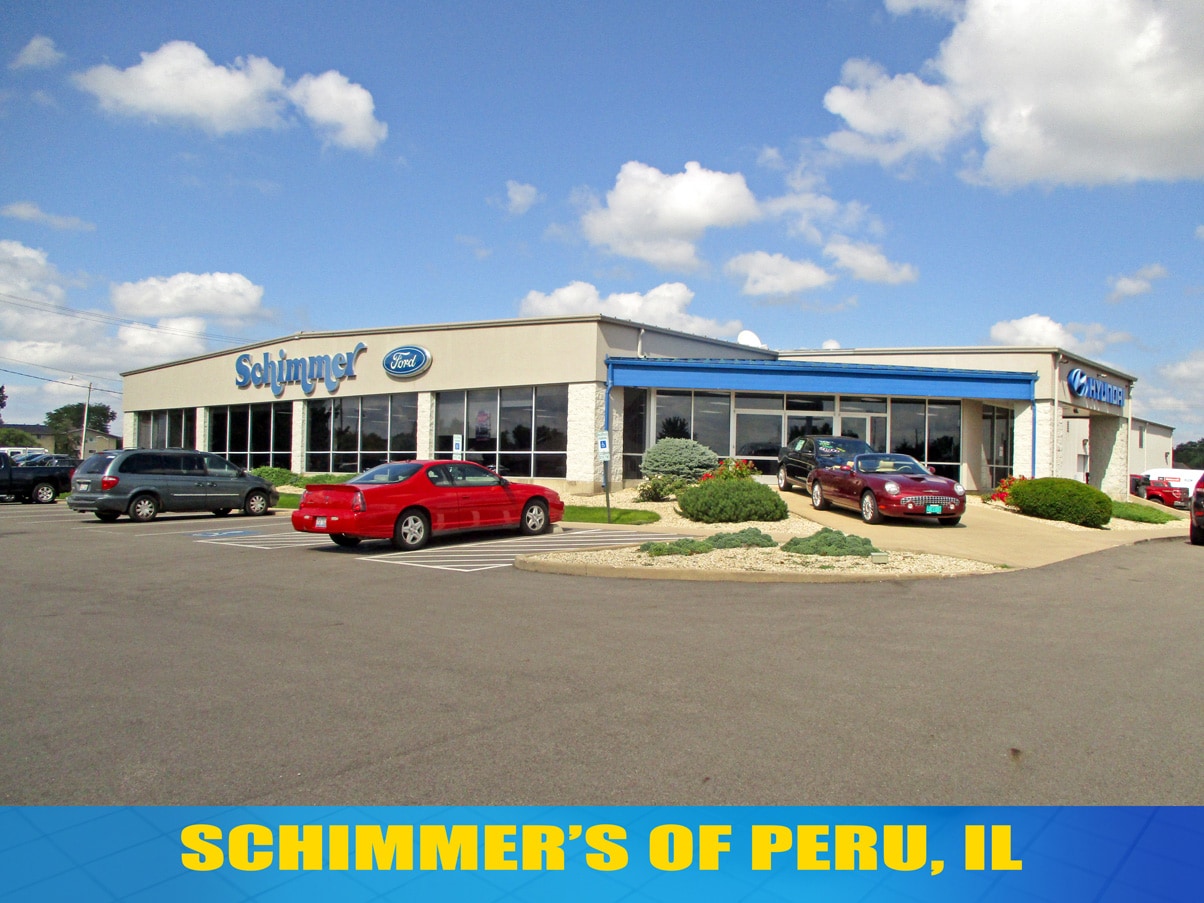 Since 1945, Schimmers has been the premier dealership of the Illinois Valley - encompassing Peru, LaSalle, Mendota, Ottawa, Oglesby, Princeton, Spring Valley, and Streator - since 1945! That's over 70 years and counting!
Being in business this long must mean we're doing something right --- That something is a focus on customer service and customer satisfaction, quality work, and great pricing! While we can't make everyone happy all the time, we certainly try every time!
At our store in Peru, Illinois, you can find all the latest new Ford cars, trucks, and SUVs, plus over 200 used vehicles to choose from! If you are looking for a new Focus, Fusion, F-150, Super Duty, Explorer, Escape, or Mustang, we have it!
We also feature a full certified repair center that is area renowned for it's great service and qork! If you need a new set of tires, including Michelin and Goodyear, we have a full tire center with Price Match Guaranteed! If you find a lower price on any in stock tire we carry, we'll match it!
In fact, we stock over 10,000 Auto Parts at our store from Ford and other manufacturers, so if you just need to order some replacement parts to do the work yourself, we've got you covered!
Schimmers - Better Service, Better Pricing - for over 70 years!